Each box contains 12 bars.
This bar has all the nostalgic flavor of a Frosted Strawberry Cupcake while packing in 20 Grams of Protein!  Having dessert doesn't need to be accompanied with guilt, instead we can quite literally have our cake & eat it too!  Coated in Strawberry White Chocolate & packed with Sprinkles, this bar is sure to please even the harshest of critics.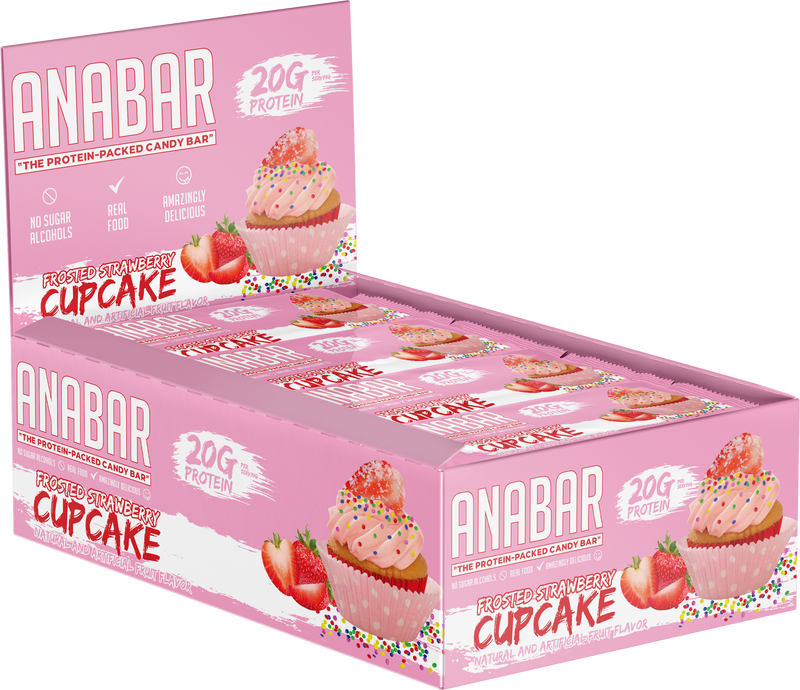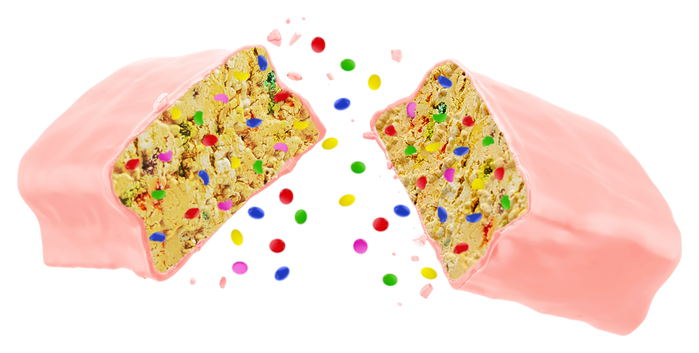 Real Peanut Butter
We use Real Peanut Butter in our bars to create the smooth texture & rich melt in your mouth flavor!
Real Candy Pieces
We use Real Candy Pieces in our bars to ensure every bite feels like a guilty pleasure!
Strawberry White Chocolate
We use Strawberry White Chocolate as a coating to enhance the flavors & create a truly memorable experience with every bar!
WHEN TO USE ANABAR
ANABAR provides amazing taste without compromising on quality ingredients. We pride ourselves in figuring out the solution to balance both taste and quality.
Breakfast
On busy mornings, just grab and go.
Afternoon
To kick the afternoon cravings!
Post Workout
A clean energy source with 20 grams of protein.
Travel
Stash in your bag for an easy, on-the-go snack.
WHY CHOOSE ANABAR?
The Anabar was designed to be the BEST TASTING protein bar you've ever had without sacrificing on Protein or causing digestive issues due to sugar alcohols & excess fiber. These are perfect for a dessert-like snack or to use as a meal replacement! We can officially say goodbye to taffy-like protein bars & the chemical aftertaste that goes along with them! Once you go Anabar, you'll never go back!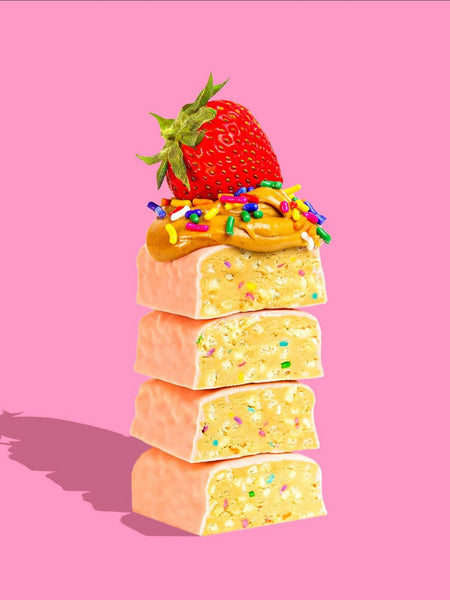 REVIEWS
Didn't like it at 1st...
But after a couple they grew on me. Now one of my favs...as RJF would say "a certified hood classic" and def the best tasting protein bars I've ever tried and I've tried them all! Thanks for creating my fav protein snack!
Best tasting bars!
You've done it again .. they just keep getting better!! My new favorite ❤️
Anabar Frosted Strawberry Cupcake
Taste Fantastic!
This is a great flavor and definitely takes away my craving for other sweets!
Sooooo good 😊
Every flavor are delicious and make adding more protein to my diet very easy. Can't wait for new flavors to be added to the lineup. Gotta try them all !!