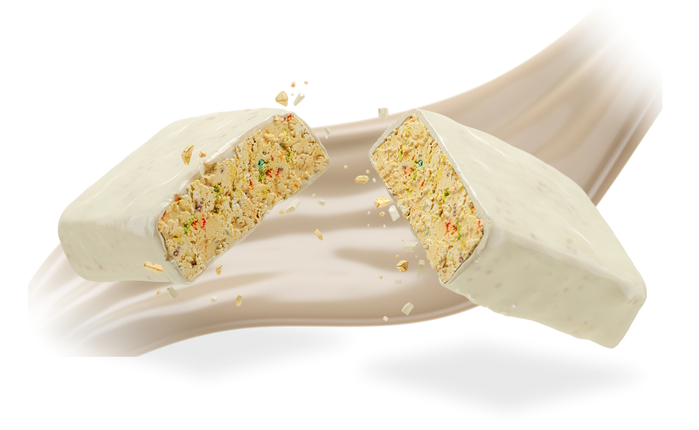 Real Peanut Butter
We use Real Peanut Butter in our bars to create the smooth texture & rich melt in your mouth flavor!
Real Cereal Pieces
We use real Fruity Cereal in our bars to ensure every bite feels like a guilty pleasure!
White Chocolate
We use 100% Authentic White Chocolate as a coating to enhance the flavors & create a truly memorable experience with every bar!
WHEN TO USE ANABAR
ANABAR provides amazing taste without compromising on quality ingredients. We pride ourselves in figuring out the solution to balance both taste and quality.
Breakfast
On busy mornings, just grab and go.
Afternoon
To kick the afternoon cravings!
Post Workout
A clean energy source with 20 grams of protein.
Travel
Stash in your bag for an easy, on-the-go snack.
WHY CHOOSE ANABAR?
The Anabar was designed to be the BEST TASTING protein bar you've ever had without sacrificing on Protein or causing digestive issues due to sugar alcohols & excess fiber. These are perfect for a dessert-like snack or to use as a meal replacement! We can officially say goodbye to taffy-like protein bars & the chemical aftertaste that goes along with them! Once you go Anabar, you'll never go back!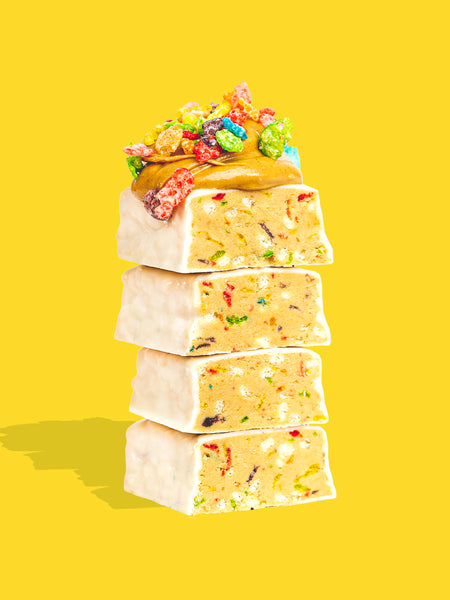 REVIEWS
Anabar Campfire S'mores Review
Better than every other protein bar I've tried but can't lie… Cookies and cream and fruity pebbles are better. Still really good though 👍
I havent tried this yetbut Im sure its great like the other flavors
Just Yummy….
The best protein packed bar I have ever had!
Anabar White Chocolate Cinnamon Swirl Crunch
ANABAR - Great product/value
I have order the ANABAR product since initially available. The Protein packed bar checks all the boxes. Great taste, quality ingredients and value to the client. Thanks for getting it right! S. Fortenberry